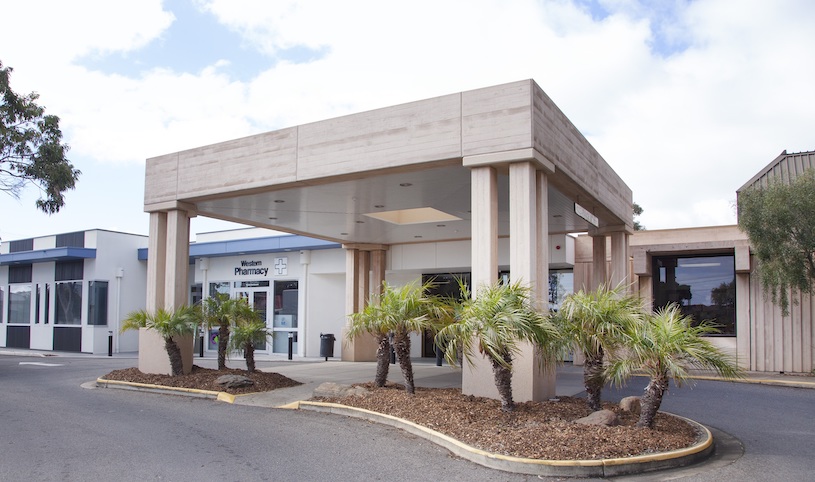 Dr Spriggins is now consulting from Western Hospital one day per fortnight. Working closely with Julie Jordan, Tony brings his extensive expertise and knowledge in hip and knee joint replacement, and revision hip and knee replacements to the people of the western suburbs. If you would like to make an appointment to see Dr Spriggins at Western Hospital, please call 08 8159 1344.
Exceptional services for Western Hospital Patients
Western Hospital is a private acute care hospital located at Henley Beach.
Western offers private rooms with ensuite for most patients, a unique offering among South Australian private hospitals along with free on-site parking, free Wi-Fi, and the food at Western is restaurant style.
Since the opening of the Hospital's Intensive Care Unit in 2017, the unit offers doctors on-site 24 hours a day 7 days a week with dedicated Intensive Care Unit staff. The Unit has the latest state of the art equipment attracting many of Adelaide's most prestigious and qualified surgeons to the Hospital, who are now performing complex surgeries requiring Intensive Care.
Western Hospital specialises in Orthopaedic Surgery, and proudly boasts the consulting of Adelaide's finest Orthopaedic Surgeons with highly skilled nursing staff. They also have Leading Edge Physiotherapy group located within the hospital, so patients have no need to travel across town for Orthopaedic excellence.
Other services on site include pharmacy, physiotherapists, pathology services with a laboratory and Bensons Radiology department with all diagnostic facilities.
Private room accommodation at Western is more like a hotel than a hospital; each room has a private ensuite, and many of the spacious rooms have tranquil garden views.